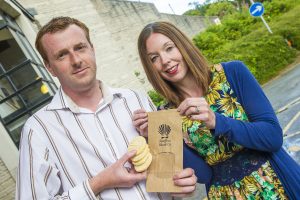 About Aberffraw Biscuit Co… Aberffraw Biscuit Co was founded by husband and wife team James and Natasha Shepherd in 2013 and now their North Wales-based business is going from strength to strength.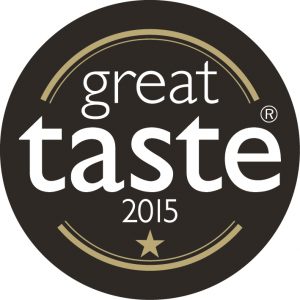 There are now more than 10 people employed at their bakery which produces a range of flavoured Aberffraw biscuits… with their Traditional biscuit winning a Great Taste Award in 2015 and the Lemon in 2017.
James was also named Welsh Food & Drink Entrepreneur 2015 and Aberffraw Biscuit Co won Ambient Food Manufacturer of the Year in the Food Awards Wales 2015.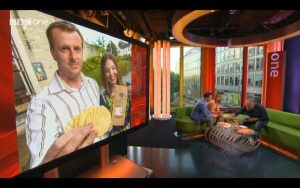 The couple's business exploits have seen them attract much media attention, including an appearance on the BBC's The One Show in 2013, where Paul Hollywood tried the biscuits live on air.
In 2017 the company changed it's name to Shepherd's Biscuits Ltd as a new range was launched – called Shepherd's Welsh Biscuits, www.welshbiscuits.com. Also in 2017 the company achieved the prestigious SALSA accreditation for safe food production.
To learn more about Aberffraw Biscuits, read more about Aberffraw Biscuits history